---
---
Vitamin F 10 ml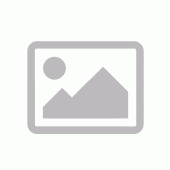 Vitamin F - contains unsaturated fats and mineral substances. Helps to prevent the deposit of cholesterol in the arteries, keeps the skin and hair healthy, helps fight off heart diseases.
Origin:

The European Union. Its natural sources are the vegetable oils, wheatgerm, flaxseed oil, sunflower, soybean and the corn germ.

Appearance:

Soluble in fat and oil.

Production:

Extracted from the safflower, high content of natural linoleic acid.

Consistency:

Contains polyunsaturated essential free fatty acids.

Utilization:

Can be added to cosmetic products. Dosage: 0,5-3,0%.

Effect:

Helps to restore the skin's stratum corneum. Effective in treating the dry and scaly skin. Has a beneficial hair care effect. Revitalizes and improves the hair condition. Decreases the deposit of cholesterol, by this it also decreases the risk of developing the cardiovascular system diseases, the formation of blood clots and the heart attack, helps weight-loss. Moreover, it stimulates the cerebration.

Storage:

Keep in a dry place, protect from light and heat.